USD 453: Proactive for post-secondary exploration
Individual Plan of Study(IPS)
IPS Defined:

An IPS is collaboratively designed, by the student and educational staff, to serve as a road map used to develop a flexible career focus and education plan, tailored to each student.
Four basic elements of an IPS:

A graduated series of strength finders and career interest inventories to help students identify preference toward career clusters.
8th- through 12th-grade course builder function with course selections based on career interests.
A general post-secondary plan (workforce, military, certification program, two-year college, four-year college).
Portable electronic portfolio.

The Purpose:

Kansas state department of education has elected IPSs as a form of 'best practice' for school districts, specifically students in 8-12th grades. IPS will be implemented to:

Address the gap between the percentage of students enrolling and the percentage of students earning credit during their first year of enrollment in 2- and 4-year post-secondary institutions.
Assist students in creating their own vision to college and career readiness.
Address the demands of obtaining post-secondary education or certificates within the workforce.

​

Click here

for more info. from the KS Department of Edu.
---
Using Career Cruising for an IPS:

USD 453 is committed to Kansas' response to individualizing a student's educational and post-secondary plan!

Beginning in the 6th grade students will:

​Be assessed on their current interest with Career Matchmaker and Learning Style

In 7th grade:

​Students are reassessed, in addition to exploring various schools, career activities, and work-related experiences.

In 8th grade:

​Students complete/update activities outlined in the 6th and 7th grade categories, in addition to creating an educational plan for high school and setting short and long term goals.




USD 453 Path to Student SUCCESS
---
The Truth about soft skills
Take the QuIz to...

Find out what your

Emotional Intelligence

level is!

-Quiz provided by the Global Leadership Foundation
Powered by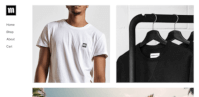 Create your own unique website with customizable templates.